Motivational quotes about life and success are great for that extra boost of motivation…
Surprising… Right?
Anyways… I love motivational quotes especially during those times when I frankly don't want to do any work.
But… I'm a firm believer that just reading quotes alone isn't going to get you what you want. It's by taking action consistently every day that is going to change your life.
Now you can google for all the motivational quotes you want (last I checked there were over at least 10,000 motivational quotes) but I decided to narrow it down to my favorite 121 quotes that I try to apply in my life.
It's for when you just need that extra push to stop procrastinating and live one more day to create the life you want…
That extra edge that would push you farther than your competitors.
And that's what I tried to do in this list so let's get started.
Motivational Quotes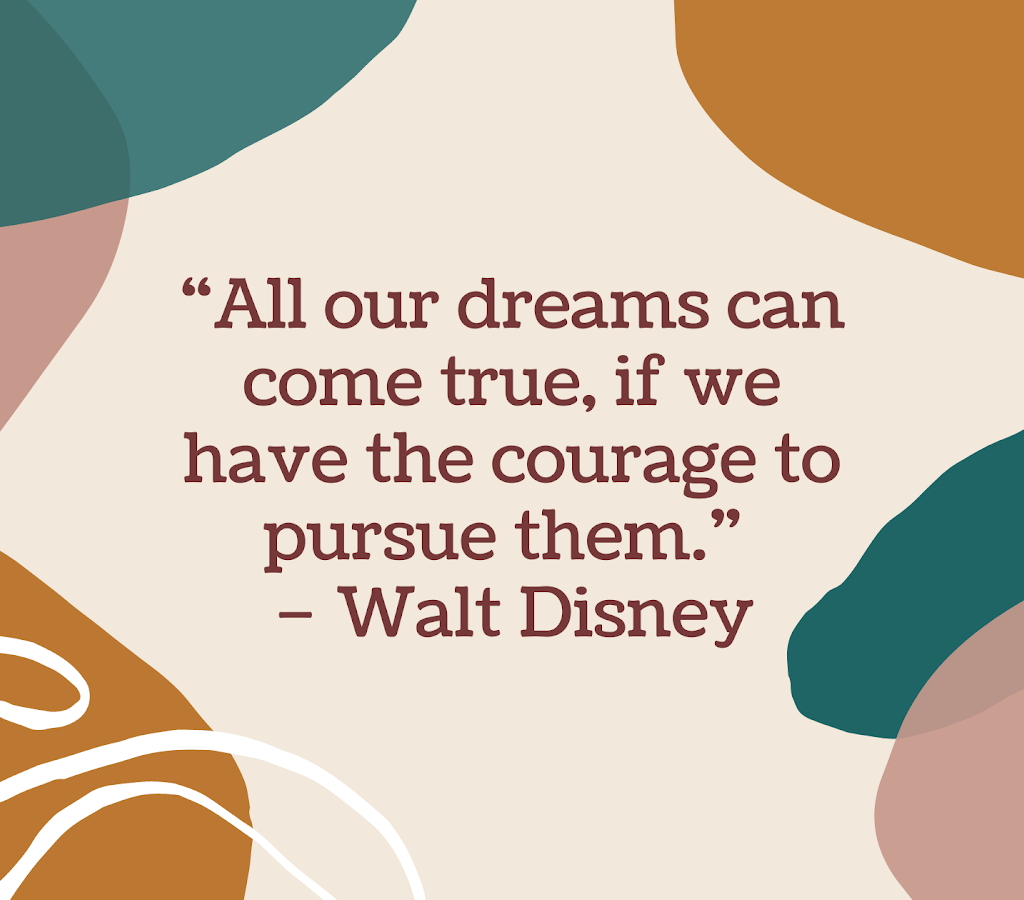 We are starting off with some of my favorite motivational quotes about life that is mainly from people you have probably heard of (Since they are famous after all…) And it's to add a little motivation to spice up the day.
"All our dreams can come true, if we have the courage to pursue them." – Walt Disney
"The best time to plant a tree was 20 years ago. The second best time is now." – Chinese Proverb
"Fairy tales are more than true: not because they tell us that dragons exist, but because they tell us that dragons can be beaten."― Neil Gaiman
"Everything you can imagine is real."― Pablo Picasso
"Do one thing every day that scares you."― Eleanor Roosevelt
"Magic is believing in yourself. If you can make that happen, you can make anything happen." – Johann Wolfgang Von Goethe
"If something is important enough, even if the odds are stacked against you, you should still do it." – Elon Musk
"Everything comes to him who hustles while he waits."― Thomas Edison
"Work like there is someone working twenty four hours a day to take it away from you." – Mark Cuban
"We are what we repeatedly do. Excellence, then, is not an act, but a habit." – Aristotle
"Some people want it to happen, some wish it would happen, others make it happen." – Michael Jordan
"The hard days are what make you stronger." – Aly Raisman
"You've got to get up every morning with determination if you're going to go to bed with satisfaction." – George Lorimer
"In a gentle way, you can shake the world." – Mahatma Gandhi
"I now tried a new hypothesis: It was possible that I was more in charge of my happiness than I was allowing myself to be." – Michelle Obama
"Hard work beats talent when talent doesn't work hard." – Tim Notke
"If you work on something a little bit every day, you end up with something that is massive." – Kenneth Goldsmith
"The big secret in life is that there is no secret. Whatever your goal, you can get there if you're willing to work." – Oprah Winfrey
"Amateus sit around and wait for inspiration. The rest of us just get up and go to work." – Stephen King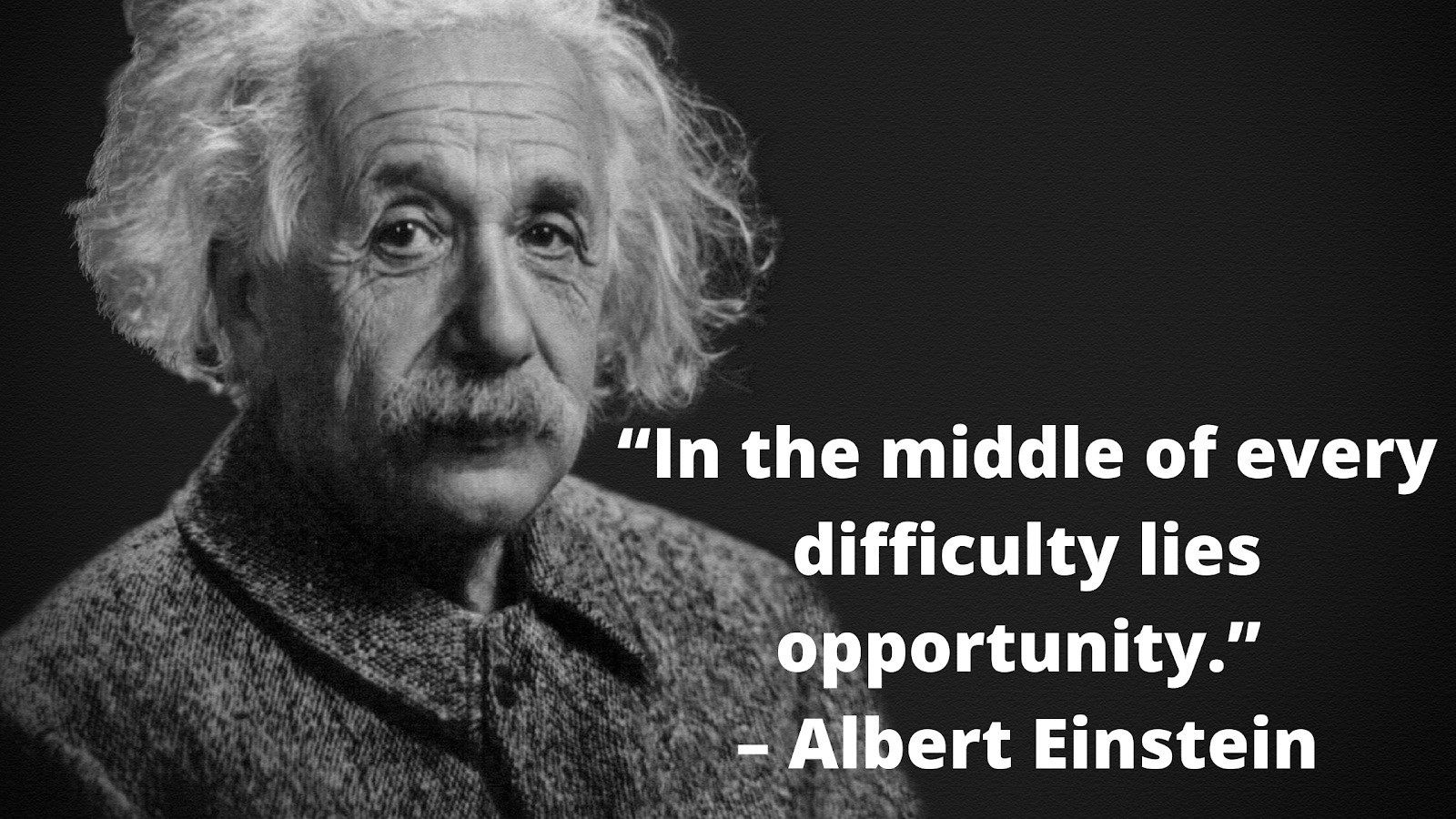 "In the middle of every difficulty lies opportunity." – Albert Einstein
"You can't let your failures define you. You have to let your failures teach you." – Barack Obama
"Success is a lousy teacher. It seduces smart people into thinking they can't lose." – Bill Gates
"Defeat is a state of mind; no one is ever defeated until defeat is accepted as a reality." – Bruce Lee
"Our greatest glory is not in never falling, but in rising every time we fall." – Confucius
"Success is going from failure to failure without losing your enthusiasm" – Winston Churchill
"I can't change the direction of the wind, but I can adjust my sails to always reach my destination." – Jimmy Dean
"Hire character. Train skill." -Peter Schutz
"If you cannot do great things, do small things in a great way." – Napoleon Hill
"Whether you think you can, or you think you can't – you're right." – Henry Ford
"If I had nine hours to chop down a tree, I'd spend the first six sharpening my axe." – Abraham Lincoln
"Nothing is impossible, the word itself says "I'm possible"" – Audrey Hepburn
"Perfection is not attainable, but if we chase perfection we can catch excellence." – Vince Lombardi
"Believe you can and you're halfway there." – Theodore Roosevelt
"Twenty years from now you will be more disappointed by the things that you didn't do than by the ones you did do, so throw off the bowlines, sail away from safe harbor, catch the trade winds in your sails. Explore, Dream, Discover." – Mark Twain
"I am not a product of my circumstances. I am a product of my decisions." – Stephen Covey
"The most difficult thing is the decision to act, the rest is merely tenacity." – Amelia Earhart
"Don't judge each day by the harvest you reap but by the seeds that you plant." – Robert Louis Stevenson
"I have learned over the years that when one's mind is made up, this diminishes fear." – Rosa Parks
"I would rather die of passion than of boredom." – Vincent van Gogh
"I have been impressed with the urgency of doing. Knowing is not enough; we must apply. Being willing is not enough; we must do." – Leonardo da Vinci
"When I stand before God at the end of my life, I would hope that I would not have a single bit of talent left and could say, I used everything you gave me." – Erma Bombeck
Success Motivational Quotes
These are motivational quotes about life and success that I like to read from time to time when I have to put things in perspective. When you're grinding for many months and see very little progress and your motivation starts to drop a little bit that's when I like to read these quotes.
"If you hire people just because they can do a job, they'll work for your money. But if you hire people who believe what you believe, they'll work for you with blood and sweat and tears." – Simon Sinek
"Focus on being productive instead of busy." – Tim Ferriss
"Be happy with what you have while working for what you want." – Helen Keller
"The big lesson in life is never be scared of anyone or anything." – Frank Sinatra
"Be so good they can't ignore you." – Steve Martin
"If you don't get out of the box you've been raised in, you won't understand how much bigger the world is." – Angelina Jolie
"I'm going to make him an offer he can't refuse." – The Godfather
"A successful man is one who can lay a firm foundation with the bricks others have thrown at him." –David Brinkley
"The whole secret of a successful life is to find out what is one's destiny to do, and then do it." –Henry Ford
"The distance between insanity and genius is measured only by success." –Bruce Feirstein
"When you stop chasing the wrong things, you give the right things a chance to catch you." – Lolly Daskal
"Happiness is a butterfly, which when pursued, is always beyond your grasp, but which, if you will sit down quietly, may alight upon you." – Nathaniel Hawthorne
"Life is not about finding yourself. Life is about creating yourself." – Lolly Daskal
"You can do anything, but not everything." – Anonymous
"I find that the harder I work, the more luck I seem to have." – Thomas Jefferson
"Success is the sum of small efforts, repeated day-in and day-out." – Robert Collier
"If you want to achieve excellence, you can get there today. As of this second, quit doing less-than-excellent work." – Thomas J. Watson
"People often say that motivation doesn't last. Well, neither does bathing–that's why we recommend it daily." – Zig Ziglar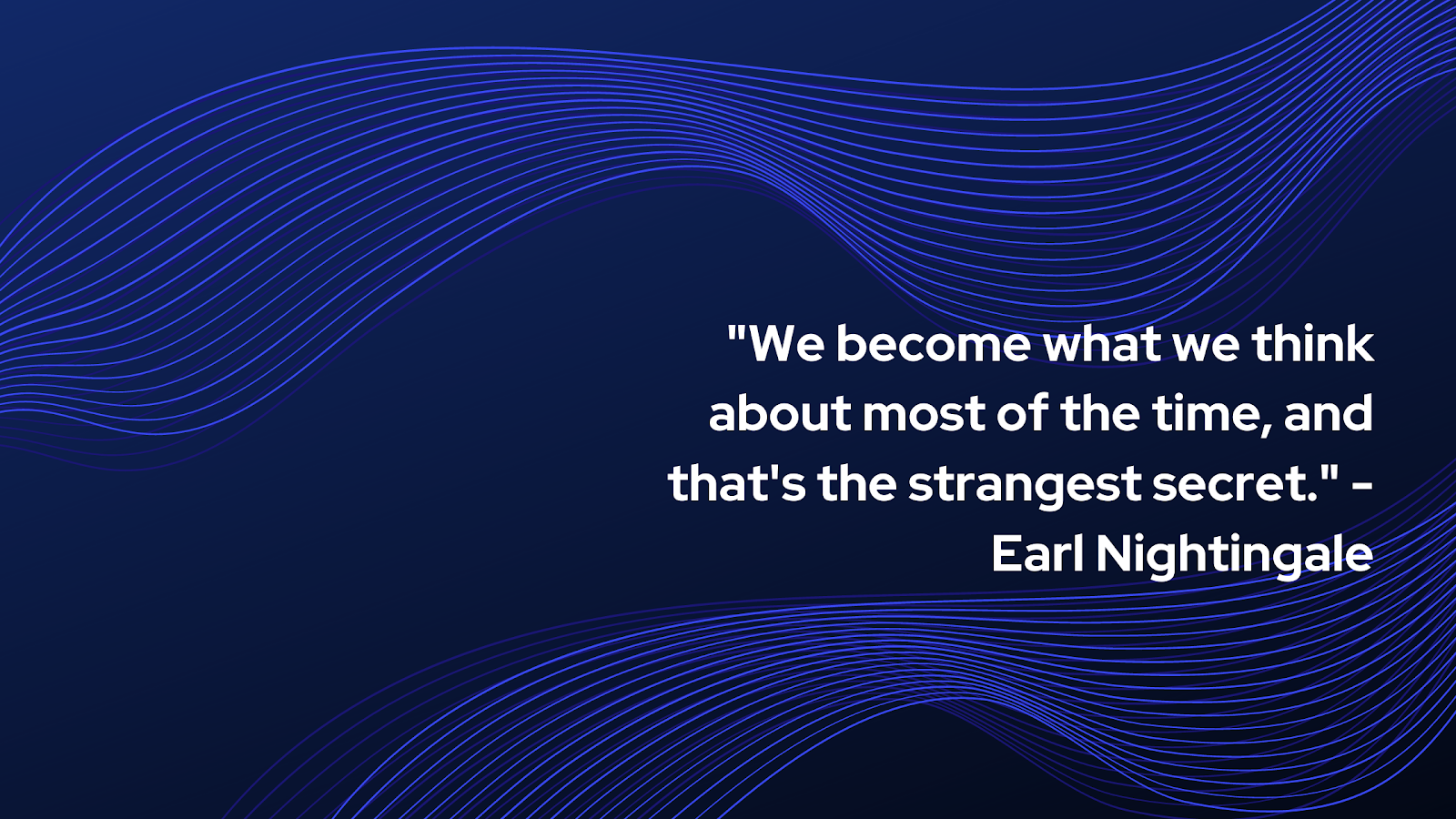 "We become what we think about most of the time, and that's the strangest secret." – Earl Nightingale
"Success is liking yourself, liking what you do, and liking how you do it." – Maya Angelou
"The successful warrior is the average man, with laser-like focus." – Bruce Lee
"Don't let the fear of losing be greater than the excitement of winning." – Robert Kiyosaki
"You must expect great things of yourself before you can do them." – Michael Jordan
"Motivation is what gets you started. Habit is what keeps you going." – Jim Ryun
"People rarely succeed unless they have fun in what they are doing." – Dale Carnegie
"Most of the important things in the world have been accomplished by people who have kept on trying when there seemed to be no help at all." – Dale Carnegie
"Success is no accident. It is hard work, perseverance, learning, studying, sacrifice and most of all, love of what you are doing or learning to do." – Pele
"Successful people are not gifted; they just work hard, then succeed on purpose." – G.K. Nielson
"The best revenge is massive success." – Frank Sinatra
"It's never too late for a new beginning in your life." – Joyce Meyers
"A goal is a dream with a deadline." – Napoleon Hill
"Don't give up, don't take anything personally, and don't take no for an answer." – Sophia Amoruso
"If you talk about it, it's a dream. If you envision it, it's possible. If you schedule it, it's real." – Tony Robbins
"I want to be remembered as the one who tried." – Dr. Dorothy Height
"The only person you are destined to become is the person you decide to be." – Ralph Waldo Emerson
"Nothing will work unless you do." – Maya Angelou
"I alone cannot change the world, but I can cast a stone across the water to create many ripples." – Mother Teresa
"Be yourself; everyone else is already taken." – Oscar Wilde
"Imperfection is beauty, madness is genius and it's better to be absolutely ridiculous than absolutely boring." – Marilyn Monroe
"It is never too late to be what you might have been." – George Eliot
Motivational Quotes About Life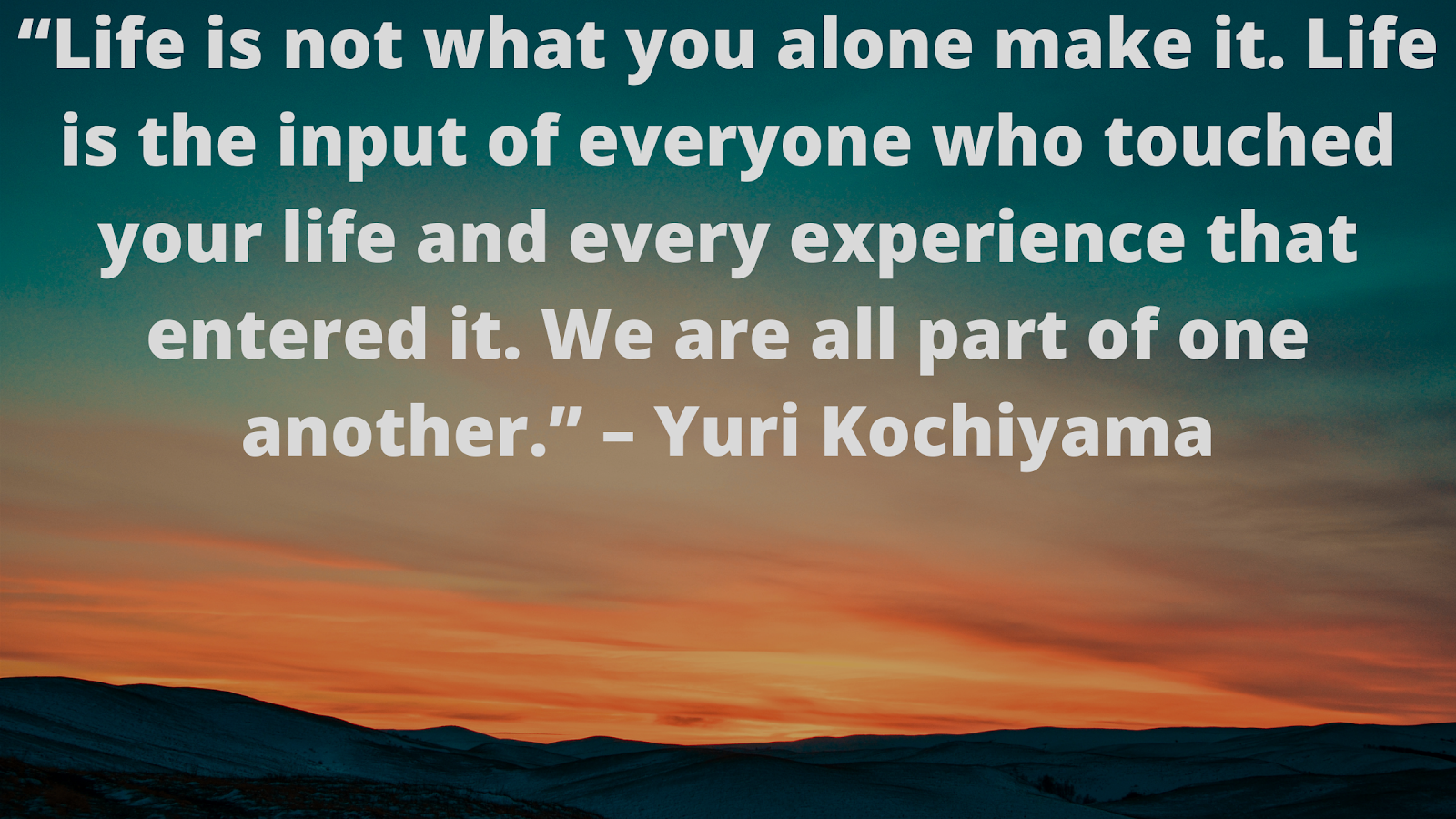 Ahh… the beauty of life.
Everything comes in perspective…. Including life.
We may think we're too unlucky or maybe even something amazing happened but you have to put in perspective…
You're just living life with how it is.
And that's what I wanted to bring out in these motivational quotes about life to bring you motivation during the ups and downs.
"Life is not what you alone make it. Life is the input of everyone who touched your life and every experience that entered it. We are all part of one another." – Yuri Kochiyama
"Never regret anything that made you smile." – Mark Twain
"I never lose. Either I win or learn." – Nelson Mandela
"And, when you want something, all the universe conspires in helping you to achieve it." ― Paulo Coelho, The Alchemist
"Oh yes, the past can hurt. But the way I see it, you can either run from it or learn from it." – The Lion King
"The best way to predict your future is to create it." – Abraham Lincoln
"Don't watch the clock; do what it does. Keep going." – Sam Levenson
"Be the change that you wish to see in the world."― Mahatma Gandhi
"Life is like riding a bicycle. To keep your balance, you must keep moving." – Albert Einstein
"You're off to Great Places! Today is your day! Your mountain is waiting, so… get on your way!" – Dr. Seuss
"Whatever you do never run back to what broke you." – Frank Ocean
"Either you run the day, or the day runs you." – Jim Rohn
"Only I can change my life. No one can do it for me." – Carol Burnett
"Life is 10% what happens to you and 90% how you react to it." – Charles R. Swindoll
"Very little is needed to make a happy life; it is all within yourself, in your way of thinking." – Marcus Aurelius
"Life's like a movie, write your own ending. Keep believing, keep pretending." – Jim Hensen
"Things work out best for those who make the best of how things work out." –John Wooden
"If you are not willing to risk the usual you will have to settle for the ordinary." –Jim Rohn
"Opportunities don't happen, you create them." – Chris Grosser
"I have not failed. I've just found 10,000 ways that won't work." – Thomas A. Edison
"The purpose of our lives is to be happy." —-Dalai Lama
"Life is what happens when you're busy making other plans." – John Lennon
"Never let the fear of striking out keep you from playing the game." – Babe Ruth
"Money and success don't change people; they merely amplify what is already there." – Will Smith
"Not how long, but how well you have lived is the main thing." – Seneca
"In order to write about life first you must live it." – Ernest Hemingway
"The unexamined life is not worth living." – Socrates
"Everybody wants to be famous, but nobody wants to do the work. I live by that. You grind hard so you can play hard. At the end of the day, you put all the work in, and eventually it'll pay off. It could be in a year, it could be in 30 years. Eventually, your hard work will pay off." – Kevin Hart
"Everything negative – pressure, challenges – is all an opportunity for me to rise." – Kobe Bryant
"Live for each second without hesitation." – Elton John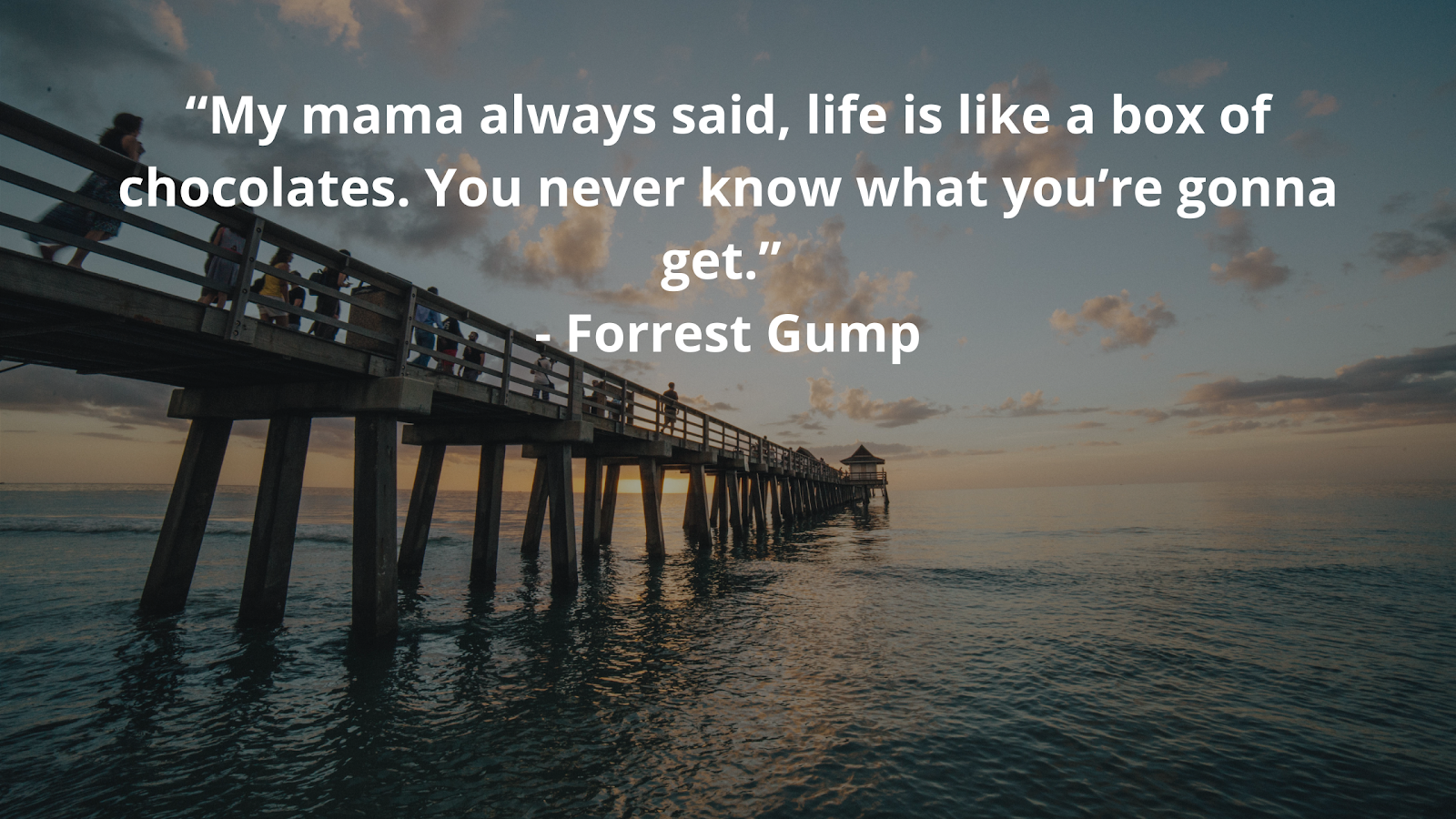 "My mama always said, life is like a box of chocolates. You never know what you're gonna get." – Forrest Gump
"The healthiest response to life is joy." – Deepak Chopra
"Life would be tragic if it weren't funny." – Stephen Hawking
"I believe every human has a finite number of heartbeats. I don't intend to waste any of mine." – Neil Armstrong
"If you live long enough, you'll make mistakes. But if you learn from them, you'll be a better person." – Bill Clinton
"If you can do what you do best and be happy, you're further along in life than most people." – Leonardo DiCaprio
"Don't cry because it's over, smile because it happened." – Dr. Seuss
"It takes 20 years to build a reputation and five minutes to ruin it. If you think about that, you'll do things differently." – Warren Buffett
"Life is ten percent what happens to you and ninety percent how you respond to it." – Charles Swindoll
What's Your Favorite Motivational Quote About Life And Success?
Here's one I decided to take a stab at here:
"Success is about waking up each day and being excited to work with a higher purpose." – Anthony Nebel.
What's your favorite inspirational quote below?