It's time to start your business, right?
But it seems like your head is running into a blank, trying to come up with some ideas for your business.
Or maybe you have some small business ideas, but you aren't really sure if it's the one to go after since it will take time and effort to get it running. That's because it's reported that there are over 627,000 small businesses that are created each year with over 595,000 closing shop.
That's why it's important to choose the right business idea for yourself so that you can run a profitable and fulfilling business.
That's why in this guide I created a list of some small business ideas to show you the options of what's possible and to give you some options for you to consider.
So, without further ado, here they are. This is not every single idea, but businesses that are currently hot this year online to get you started.
So let's jump right in.
What Are Some Of The Best Small Business Ideas?
Here is a list of the best small business ideas to start this year.
1. Become A Freelance Copywriter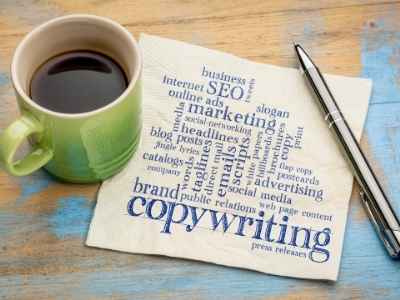 I'm heavily biased towards becoming a freelance copywriter (since this is what I started as) but there are a lot of perks to it.
The reason I really like freelance copywriting is that it's something anyone can learn. I really sucked at design and in my head, I assumed I can learn how to write, which I eventually did.
The reason I am heavily tooting freelance copywriting is that this is a high ROI skill.
This means that as you progressively get better at writing better copy, this means you can create more sales for businesses, which means they will pay you more to write copy for them.
So it's a win-win situation.
The best part is that you can work from the comfort of your own home (I worked on many projects in my underwear) while setting your own hours. This gives you the flexibility if you want to work in the early mornings like me or as a night owl.
Plus, all you need is a laptop, some Wi-Fi, and maybe even a bit of caffeine to get your brain jumpstarted.
2. Website Designer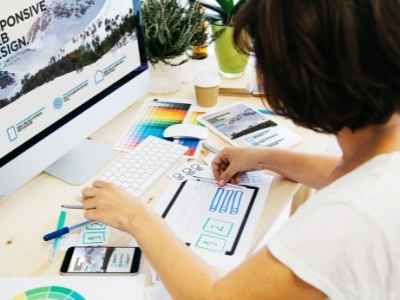 Website Designing is another valuable idea for your small business.
Amazing websites are incredibly high in demand as businesses are realizing how important they are, especially during the pandemic.
This is because 94% of first impressions relate to when they first land on your website, and if you know anything about first impressions, they are pretty damn important.
Websites are the business cards of your business. And even if it's a functional website – if it looks like it's in the 80s it's going to be an uphill battle for that customer to convert, especially with how easy it is to design simple and beautiful websites nowadays.
This small business idea is perfect because all you need again is your laptop, Wi-Fi, and some caffeine (I truly like caffeine…)
And as you learn more about how to create high converting websites and get results for your clients, you will also be able to charge more than this is another high ROI skill.
3. Creating an eCommerce Brand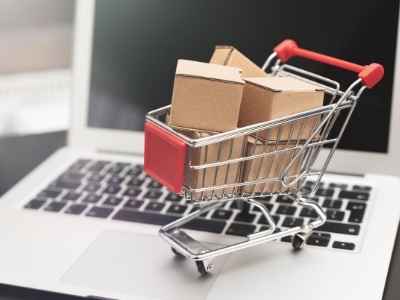 Nowadays it's so easy to create an eCommerce store because of places like Shopify where you can build your eCommerce website in under an hour.
ECommerce stores are great because the startup costs are really low compared to traditional brick & mortar stores. You also don't have to carry inventory and can drive traffic through your social media, Facebook ads, or even word of mouth.
In 2020, there were over 2 billion purchases online, surpassing 4.2 trillion dollars.
4.2 TRILLION DOLLARS. Think about it like this.
If you can just take .0001% percent in eCommerce of $4.2 trillion dollars every year that's $42,000. Imagine how $42,000 a year might change your life.
You don't need to make 1% or 0.01%. Just 0.0001%. And this is with eCommerce growing every. Single. Year.
Just look at Amazon and every other giant store, for god's sake…
So this is a huge opportunity right now for your small business idea.
And the thing is you don't need to compete with the big boy stores yet…
You can create your own niche with products and just take 0.0001% of the share and they won't even look in your direction.
4.Podcast Hosting
Audio is becoming huge. With many people commuting to work, working with earplugs, and podcast shows becoming a new thing with over 2 million shows and 48 million episodes, this is another booming trend.
I'm a huge fan of podcasts with the ability to listen to 2x on self-development (you get used to the speed after a while…)
Podcast hosting is another amazing opportunity with so many niches, from marketing, to self-improvement, to even murder mysteries (with the suspense building up…)
Plus, it's a great way to build your authority and influence online, making it easier to build relationships with your audience that video and books can't do.
There's an intimate feeling when you are just listening to someone without seeing their face where you can use your imagination more and make them feel more connected to you.
5. Online Programmer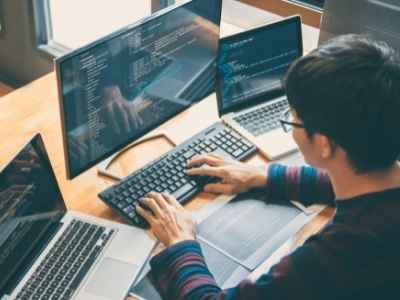 People need programmers. People might have amazing business ideas about how to create an app that would be valuable, but they don't know how to code.
And this is where you would come in. Coding programs and apps to build their vision into reality.
This is a lucrative business because it takes a lot of time and effort to create programs from scratch, and when it becomes successful, they are going to want many updates to make sure the programs are working correctly.
And if you could do such an amazing job, well they are going to rely on you to keep providing updates and fixing the app, allowing you to create an ongoing business relationship.
6. Ebook Proofreader
eBook proofreading is another small business idea that isn't talked about often.
There are many authors who are looking for proofreaders because they realize that having another pair of eyes can catch the mistakes they missed.
If your detail orientated and have a good sense of grammar and finding mistakes, this would be the perfect side gig for you.
EBooks are on the rise with the estimated amount of users to be around 1.1 billion people by 2025, which is also projected to increase. This is because self-publishing is becoming very popular, with many authors wanting to build their credibility with a book published with their name they can use to give away, for lead magnets, or just because it's cool.
P.S. I actually tried doing eBook proofreading for one of my random side gigs to make ends meet and I didn't like it, so I pivoted. But I know many people who enjoy nitpicking the little details and reading cool stories they wouldn't imagine while getting paid.
So I say this one is worth a try.
7. Tutor Online
Tutoring is a great business idea with the pandemic, as schools had to go online for the safety of the students and teachers.
With schools becoming more virtual and more accepted, especially after and during the pandemic, the tutoring business is soaring as more people are learning more online.
You also can help students learn and understand what they want to know and guide their parents through understanding as there are many programs and software out there to help you.
If you want to go on a tighter budget, you can always use free apps like Google Calendar invites and manually outreaching to jumpstart your tutoring business.
The best part is you can set your own hours and work anywhere with just a laptop and internet connection.
8. Business Coach
Many businesses are taking advantage of being online, but what I noticed is that there are a lot of business owners who don't know what they are doing and need guidance to take their business to the next level.
And this is where you step in. This is where you can help people plateaued at their current level where they want to learn how to improve their sales for their goals.
There is a lot of competition and is also high in demand, as many businesses would pay quite a lot to take their business to the next level (and make even more money).
Think about how powerful it is if you can help a business grow 20% in sales every year. People would charge handsomely if you can give them the roadmap on how to do it for their specific business.
Plus, you also get to create connections with other business owners to further their dreams.
9. Online Personal Trainer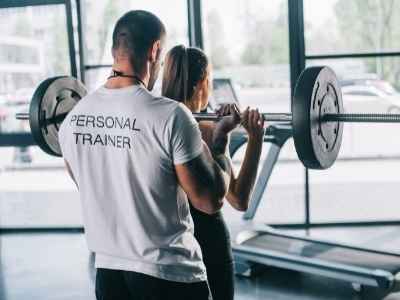 Many people want to get fit after the pandemic and found that an easier way than going to the gym works out at home.
That's where a personal trainer comes in where you can work locally, or you can work online where you help guide them through the exercise and create a workout plan for them to follow.
This is also hot in demand as exercise and staying fit are becoming more in trend where the barrier to entry is low.
There are also different niches as well, including high-paying successful clients, people who are skinny and want to gain weight, or people looking just to get more energy in their daily lives.
10. Affiliate Marketing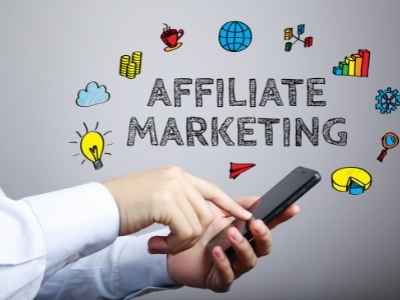 Affiliate marketing is another great way to start your business.
You don't need to have your own product because you will sell other people's products.
There are many ways to generate affiliate marketing, whether it's through blogging, social media, or even paid ads where you drive traffic towards a product for your audience.
The best part about affiliate marketing is that once you create leverage, it's easier to increase either the commission rates or even the payment, depending on how strong your audience is.
Affiliate marketing is truly hot because you are just an online salesperson for companies that have direct results in selling their own products.
11. Video Production
Video production is another small niche that's growing and becoming more popular.
Video production is a great way to tell your story, share your experience with the world, and also show what you're doing by creating videos for people who are interested in learning or want to know how something works.
This small businesses idea is in high demand as most small businesses want to tell their story, but don't know how.
With the world going onto the internet – Youtube, Hulu, and Netflix are prime examples of how much money is in video production.
Plus, you can also niche yourself in certain places, like Facebook advertisements or restaurant menu items.
It truly depends on what niche you either have knowledge, passion, and how profitable it is.
12. Dropshipping
Dropshipping small business ideas is another small niche that's growing and becoming more popular. Dropshipping allows you to sell products without having inventory or shipping the product out yourself, but have it all done through a third party where they ship it for you out when there is an order.
This is a great way to start, as it doesn't require much capital and you don't need to hold inventory in the beginning.
It's great if you want to get your feet wet into the eCommerce world where you won't need to invest that much compared to a traditional brick and mortar store.
Plus, it's possible to run a dropshipping online store with just a laptop and an internet connection!
13. Selling Online Courses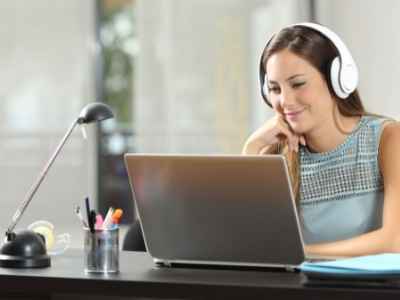 This small business idea is another small niche that's growing and becoming more popular. Selling online courses allows you to create an online course where people can follow your instructions on how to do something, learn a new skill, or for entertainment while learning at the same time.
Virtual learning is becoming super popular, where many people can just look up how to do something with the tips of their fingers. Plus, people would pay to learn how to do something they don't know how to do (think about how many make $10,000 in 30 days you have seen…)
Once you have the knowledge and skills to back up in your course, it's easy to create a series of videos and leverage it on the internet where you also don't have to hold inventory.
Plus, it's a great way to build an email list and your authority.
And if you're smart, you can create a series of courses based on that example in your niche to upsell and make even more money.
14. Youtube Channel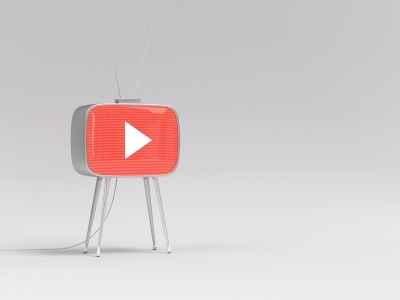 Creating a YouTube channel is something I think is a fantastic idea.
There're many ways to monetize Youtube with ads, sponsorships, affiliate marketing, etc.
Whether it be for entertainment, education, or even business purposes, creating videos can help boost your authority in your niche and potential monetization in the future.
With a low barrier to entry, anyone can start a Youtube channel.
The key here, though, is consistency, as creating videos won't always be viral where you will have to steadily build your subscribers.
15. Mobile App Developer
A mobile app developer is something that many people are looking for.
Gaming apps, productivity apps, and apps for practically every niche have a demand for it.
This is an amazing opportunity because you can develop small apps and sell them to small businesses or create a mobile app for your own business.
Creating small apps is perfect where you don't have to invest in an IT team with high costs – which most small businesses cannot afford.
Mobile apps are great because they can provide their customers with convenience to do think like check their balance, order food, etc.
Plus, once it's done, all you have to do is keep updating it!
16. Travel Agent (Virtual)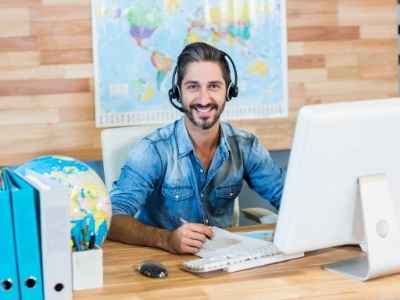 The small business ideas travel agent niche that's growing and becoming more popular because of wanting quick information about travel.
With small business ideas travel agent , you can help your customers book their trip – whether it be for personal or corporate use.
This small niche is great if you know certain destinations and booking a flight, hotel, etc. This may require some training before being able to provide excellent service, but you know the travel agent process, it can be a good small business idea.
Plus, once you have the knowledge and skills to back up in your service, then all that's left is getting clients via referrals or marketing!
17. Starting A Blog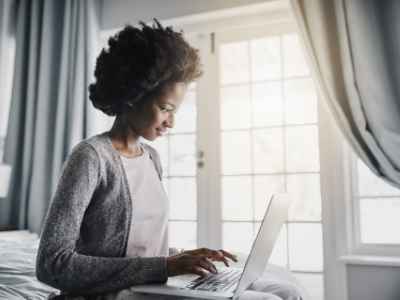 Starting a blog is another great business idea where it's small and easy to start.
Blogging (which I'm a huge fan of) is great because it's again another way to build your influence and let people come to your website to know more information about something.
Plus, when you rank for Google, you can later monetize down the future with ads, affiliate marketing, selling courses, etc.
However, because of its low entry to barrier, there are over 600 million blogs out there is a lot of competition.
Blogs allow you to create a space for yourself on the web where you can share your expertise, knowledge or just give people some insight into what they want to know about by creating informative posts while also being able to have an area for advertisements as well allowing you to make money from small business ideas affiliates.
18. Virtual Assistant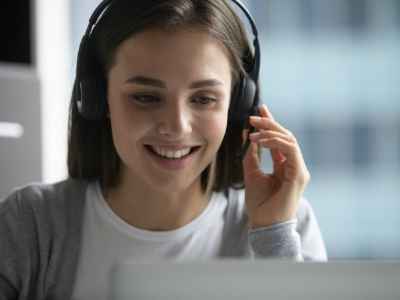 Virtual assistants is a niche that's growing and becoming more popular because of our world becoming globalized and online.
Many businesses realize you can offload some of the lower priority tasks to another person saving their business time and money whether you be their assistant, helping them with a certain task, or even things you don't feel like doing (like posting on all your social media channels…)
Virtual assistants are perfect for those who know how to use small business ideas, word processing, excel spreadsheets, and other computer software that would assist small businesses in their daily tasks!
19. Sell Your Art On Etsy
Etsy is great for people who are looking for more into selling unique, customized products.
If you think about it, small businesses like cafes and restaurants usually have something that stands out from the crowd – specialty drinks, unique menu items, etc., but this small business idea allows customers to purchase these customized products online!
These are things that are customized and harder to find than places like Amazon, where they may not have that really cool necklace or a unique spin on a bracelet.
20. SEO Expert
SEO is something that every business wants. Who doesn't want to rank higher on Google?
Being an SEO Expert is a small business idea that can be great for people who will put in the time and effort.
SEO takes diligence and time, but if you want small businesses to take notice of your website, this might just be something worth looking into!
21.Translator
Translators are currently high in demand. With our world becoming more globalized, people are finding more reasons to learn another language so that they can communicate with each other to do business.
As small business owners, this is important because it means that there are customer bases to tap into. You can help small businesses around the world expand by offering your services as a translator!
There are many people who want someone they can rely on to communicate with customers, clients, or even fellow employees!
22.Lead Generation Provider
Every business wants more qualified leads. With more qualified leads, you can expect better sales.
This small business idea is great for people who will do the research and learn about their target audience so that they can provide leads with more information than just an email address.
Being a lead generation provider means you'll be able to help small businesses find qualified leads. You can also start raking in a lot of money depending on the niche, especially with B2B where you can expect to make a lot of money.
23.Ghostwriter
Many authors nowadays are so busy or don't have the skills to write what they are looking for that they often hire a ghostwriter. This is another opportunity because small businesses need content that can help them gain more leads or just share their message with the world.
This small business idea is great for people who have a talent with writing and love sharing stories!
Frequently Asked Questions
What is the best business for beginners?
The best business for beginners is the one where it matches your skill levels and has a low barrier to entry to enter. Businesses like freelancing, blogging, or affiliate marketing have a high skill cap but is also easy to enter so you can get your feet wet and learn more about how to run a business for yourself.
What are some small business ideas for home?
The best small business ideas at home are online jobs where you can work remotely. This can include selling arts and crafts on Etsy, selling in the Amazon workplace, or even starting a blog.
How do I start my own business?
The best way to start your own business is to conduct extensive market research with some personal experience to give you a competitive advantage in your niche.
Conclusion
This concludes my guide on the best small business ideas online. I hope this small guide helps you find the best small business idea for your goals. Let me know if you have questions below